Welcome to my Blog!
In the following lines youll find info about myself, the mission of Scope of Life (at the end of this page) and the connection between Scope of Life and Lebenswind
Egwin Ertl

Born in Austria I was lucky to have always been close to nature. The fascination and the need to understand these natural rhythms and systems have been there since I could think.
In the 'tender' age of eight years I started to become quite interested in energetics and movement (in addition to skiing and mountain climbing which in Austria is something you kind of learn as you start walking ;)) I delved into relevant literature, attended workshops and private lessons in the fields of kinesology, martial arts and meditation.
I had such a big interest in these topics so that at the age of 12 I began to develop a training routine which never had to be enforced from the outside. Especially Qigong and meditation were things I was passionate about.
Over the following years I widened my training spectrum on the fields of Taiji Quan and Bagua (Chinese inner martial arts).
In the therapeutic context I began to train in different manual and energetic Systems (see list below).
After graduating I went to Thailand to the Taoistic Centre of Mantak Chia (The Tao Garden) where I completed an education in Chi Nei Tsang (special taoistic massage technique to detox your organs).
Back in Graz I studied medicine which I quit after a while because I could not identify with the institutionalization of medicine, the diktat of the medical association and the dominance of the pharmaceutical industry.
Despite this disillusion I gained a lot from my years of study and was able to take a lot of basics of anatomy, physiology and pathology with me.
I preferred to further commit myself to the prevention and I haven't regretted my decision even for a second.
I also participated in national and international competitions for inner martial arts and could win the palm a couple of times.
Later I retreated from the active martial arts scene and predominantly concentrated on the constitutional aspects of this discipline.
In the years to follow I was able to constantly enlarge the training spectrum of LEBENSWIND and now have been in charge of perennial training groups in the topics of energetics, awareness and movement in my own training sessions for several years.
In my instructions, the guidance of people on their personal path and the teaching of tools to generate true freedom and independence are in the foreground.
Sincerely yours, Egwin Ertl
Methodes, certificates, trainings experience…
Kinesiology
Meditation
FlyHigh Yoga (Teacher)
Qigong (Instructor)
Taiji (Instructor)
Bagua (Instructor)
Instructor of the WTBA (Qigong, Taiji, Bagua und Wudang Stile)
practical Self Defence
Pranic Healing I u. II
Chi Nei Tsang Practitioner Level II
Shiatsu
Meridian Massage
energetic Osteopathy
energetic Massage
native American Pressure Point Technique and druidic Gate- Point Technique
Axialsymmetric Energywork
Acupuncture und Acupressure
Tunia
Cuping
Geomancy
Biosynthese
Human Energetic Training (from Michael Reid)
TCM
Shamanic Healing and Developement Techniques
Breathing
Rock Climbing
You can also find and follow me on scoial media here: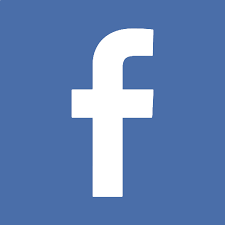 Lebenswind on Facebook
Scope of Life on Facebook
Fly High Graz on Facebook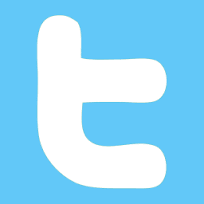 ---
SCOPE OF LIFE
This blog is about life. Life in all its expressions, and human life in specific. Respectful sustainable coexistence of all life, nature and the earth itself is not only possible, but essential for the future.
The main goal is to make information about health, wellbeing and unfolding ones own potential accessible to everyone who is interested in order to take ones own responsible, naturally creating place in the universe.
For what counts is life.
Think about life in all its forms of expression. Think about having fun, living free and yet being connected to your living surroundings in a respectful way. Think about being truly yourself at any given moment, feeling energetic and manifesting your life with joy, love and creativity. Yes, this is what Scope of Life is about. Although it is set up as a blog it is much much more than that. Scope of Life informs, teaches, and creates new possibilities and ways to move, to live, and to coexist in a such a way that it reawakens the feelings of amazement, astonishment, appreciation and love.
Another part of Scope of Life is about providing professional and simple to understand information about complex themes of health and personal and/ or spiritual development. Nowadays it is often quite difficult to keep track of all new inventions and findings in fitness, wellness, therapy, energywork and health prevention, and yet it is still necessary to have at least a basic understanding of the different offers to be able to choose wisely for ones own health. Scope of Life supports you in this decision process by providing objective clear information.
Health
How you can stay healthy
How you can regain your health
How you can develop the necessary resilience and adaptability to keep your form healthy
Evolvement
How you can create your personal freedom
Personal development
Spiritual development
Unfold you own potential
Develop you own energy
How you can connect consciously to become a conscious loving part of the whole
Exercises
Short exercises that you can do on your own and that complement the information of the blog by giving you the opportunity to make your own experiences.
Sustainable for life
How you can avoid toxins
How you can create a sustainable lifestyle
How you can travel as sustainable as possible
How you can support life and survival on earth in the best possible way
SCOPE OF LIFE and LEBENSWIND
Scopeoflife.com and Lebenswind.com are both part of my work with people. Scope of Life is the colourful front end Blog, where you can find a lot of informations, blogposts, videotutorials, a photogallery and a shop. It also features the option to easily buy and book one on one "Skype-Time" from all over the world. Lebenswind however is the platform to organize and manage workshops and teacher trainings around the globe.